This brief was given as part of stage 2 of my MDes Design Innovation & Citizenship degree. Due to the Coronovirus outbreak, the project was cut short before getting to the 'design' stage. This is the progress I made.
Roles occupied

- project manager / design researcher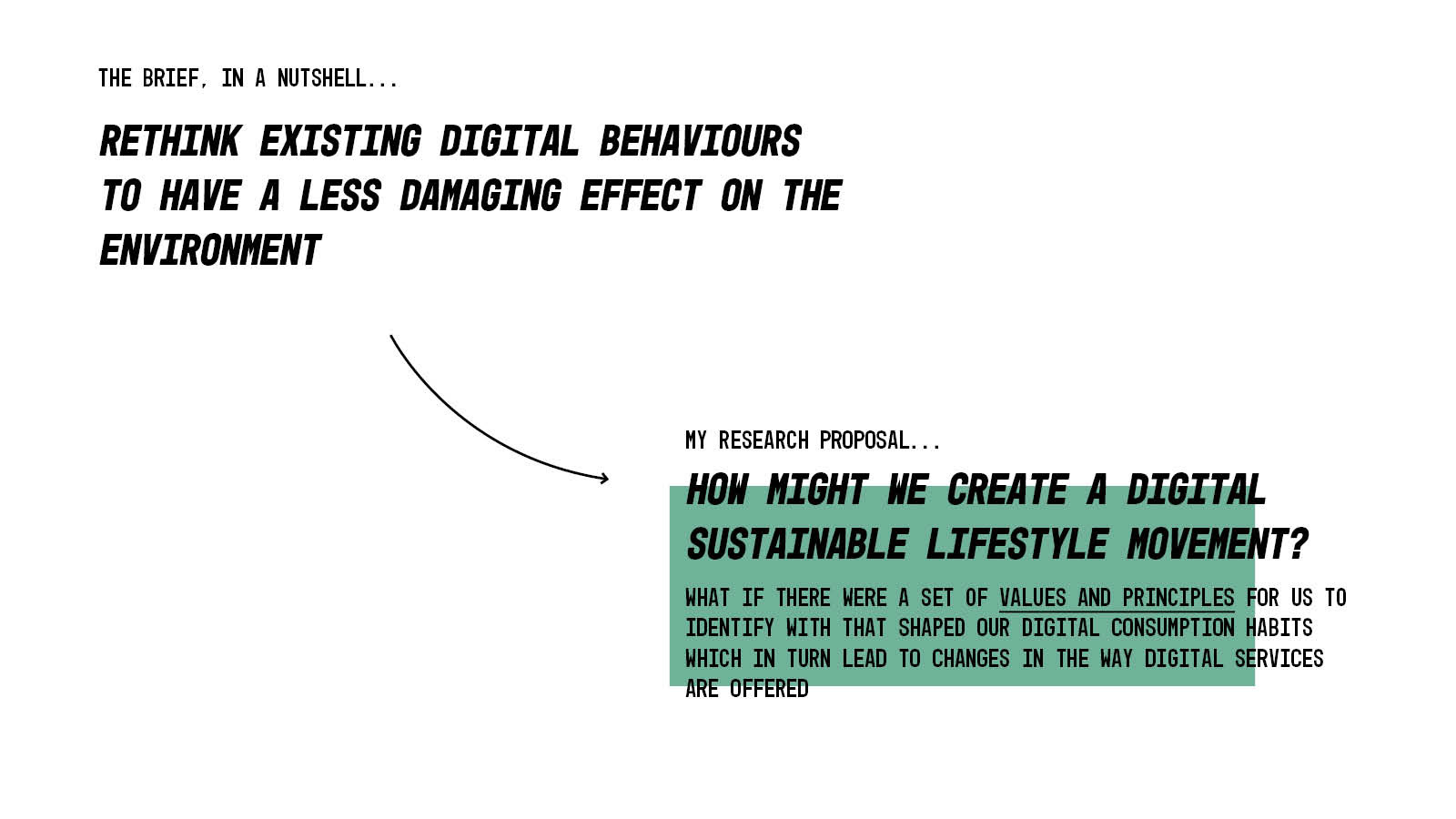 I started off broad - trying to find out as much as I could about the effects our digital lives have on the environment. Once I had a better understanding, I chose one area in partiular that interested me -

digital hoarding

. From that it got me thinking,

'what would the digital version of a vegan diet look like?'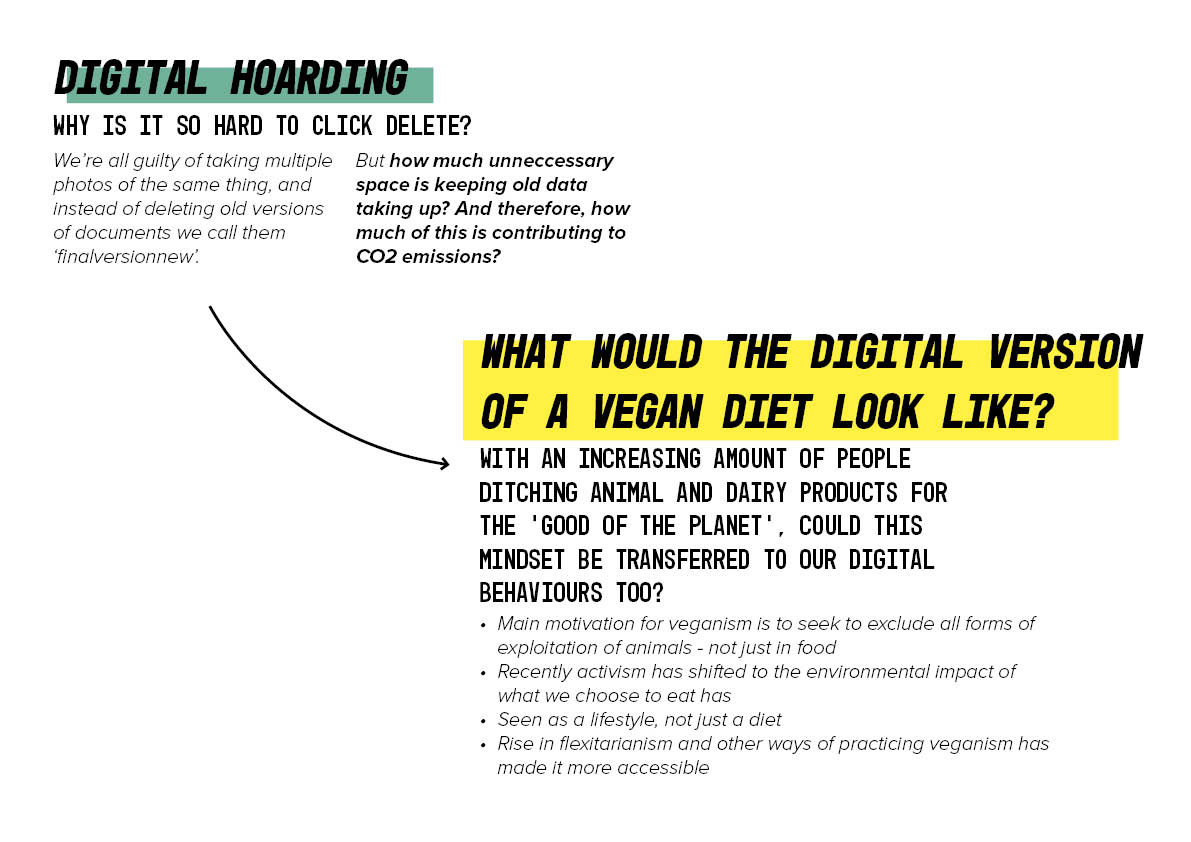 I then took a deep dive researching more into the vegan diet and lifestyle - what made people take it up and the effects it has had on society. I was attempting to take an ideological approach so I also looked into other 'ethical' lifestyle movements, inlcuding minimalism and digital minimalism, to try and really get to the 'why' and how it promoted lifetstyle changes
. From my desk reserch this helped me come up with a set of questions/focus to put to some researchers and other designers who had experience in my areas of interest. I reached out to researchers studying lifestyle movements, designers working specifically on 'greener digital' projects as well as a designer who was looking into citizen engagement to foster change.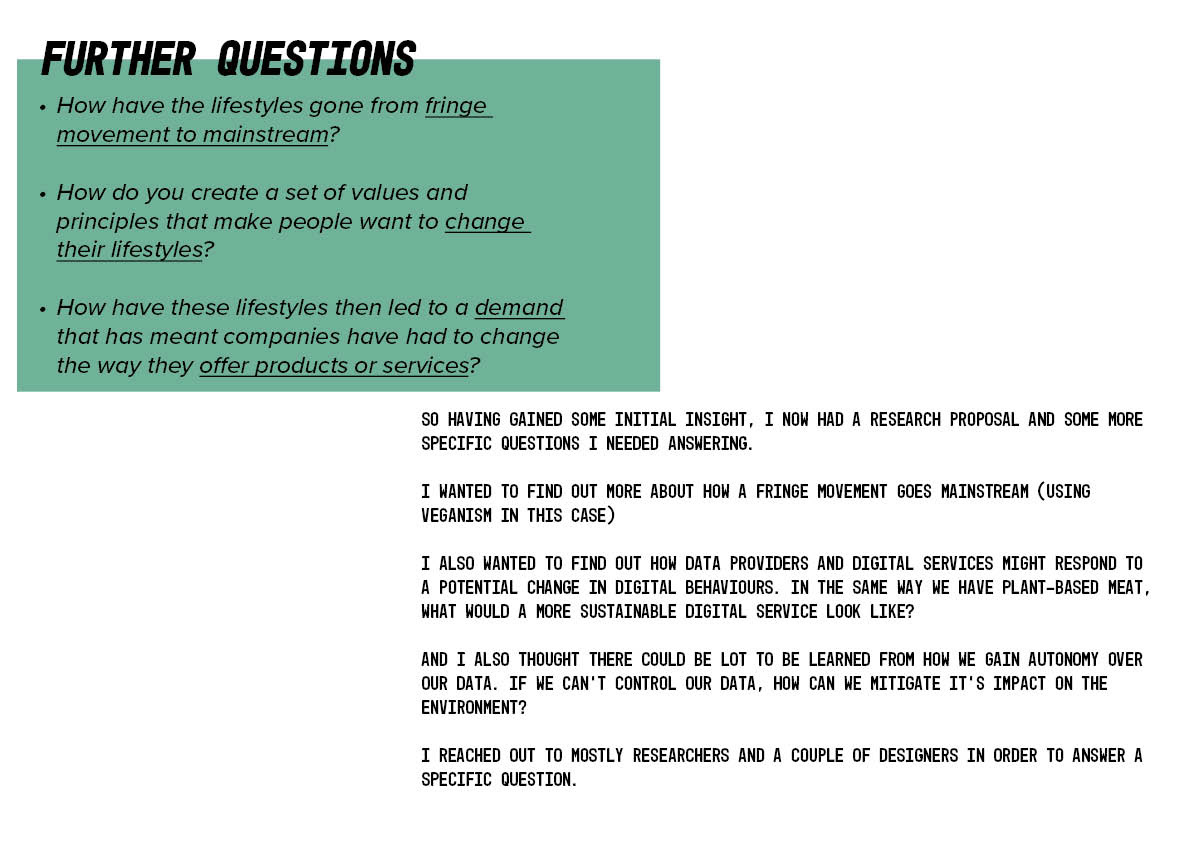 Sadly, this is far as I got with the project. I got the point where I had gathered information, from both desk research and expert interviews, and my next steps were to start mapping this in order to identify opportunities and generate ideas.

At this point in my studies, I'd began taking an interest in 'futures design' and 'speculative/critical design' so it's likely I would have had some sort of response to this.

I would be interested in revisting this project down the line.