INTRO
This was a 5 week project completed as part of my studies for MDes Design innovation & Citizenship.
The main question we were trying to answer -
How might we envision a regenerative and nourishing future food system?
We carried out a range of research methods and worked towards creating a vision for a better food system by 2050.
MY ROLE
We were a team of five students. We divided work and research tasks between us and each took it in turns to 'project manage' for a given week.
Towards the end of the project, I was mostly in charge of creating the visuals and illustrated our vision of the news headline and article we write.
SKILLS USED
We executed a range of research methods and applied a few different types of exercises to aid in synthesising data. This included ethnographic research through design safaris, a future wheel exercise and a headline exercise.
IMPACT
We did our best to immerse ourselves in our local food system and reached out to as many people involved in it as possible. We, mostly, worked well as a team but would sometimes get caught up in discussing ideas and findings rather than taking action on them. By utilising some the exercises (such as future wheel and future headline) this aided in speeding up the process of synthesising and moving on to the next step.
We gathered some useful feedback with the opinion cards, but sadly ran out of time before testing them out on some of the organisations we'd interviewed earlier on in the project.
This was my first attempt at designing a possible future. I enjoyed the process and hope to work on more futures design projects.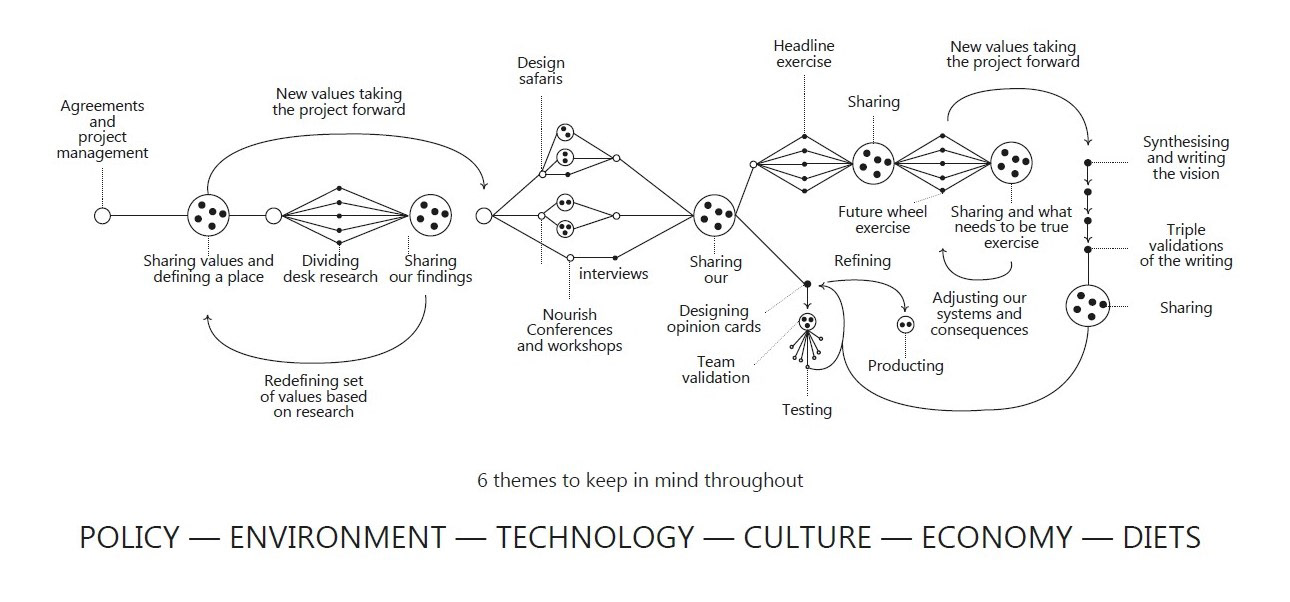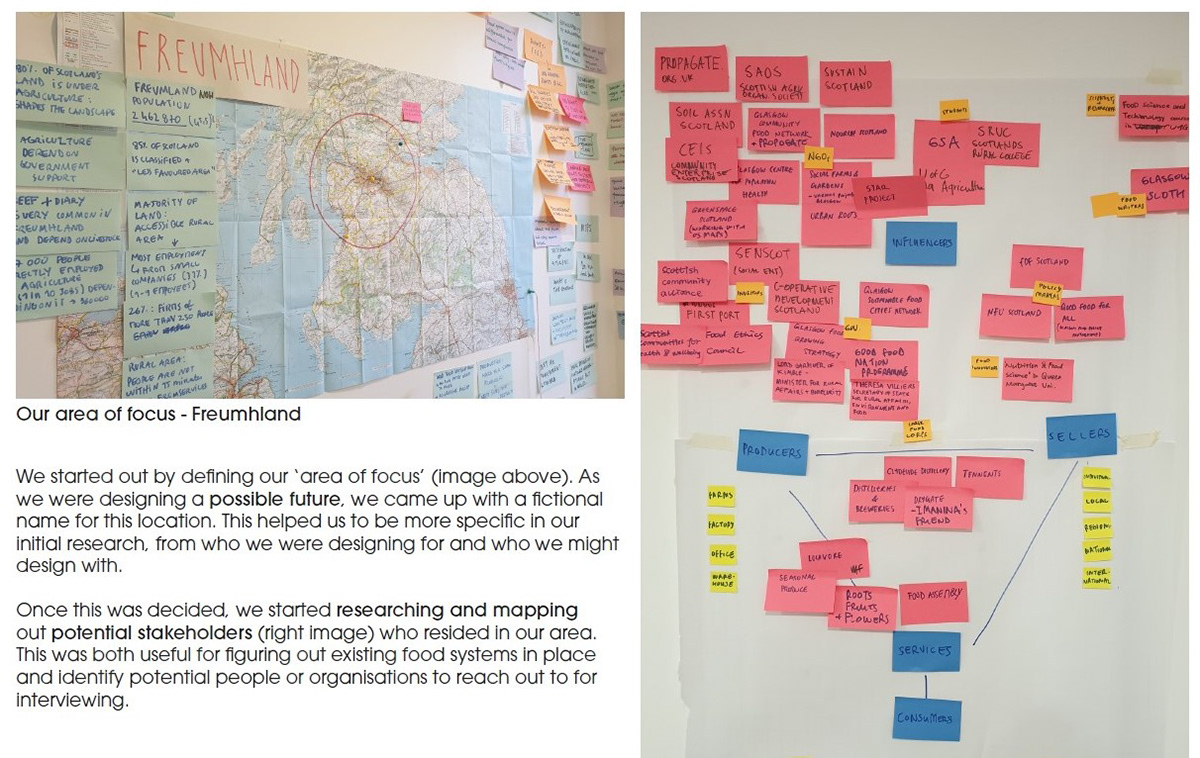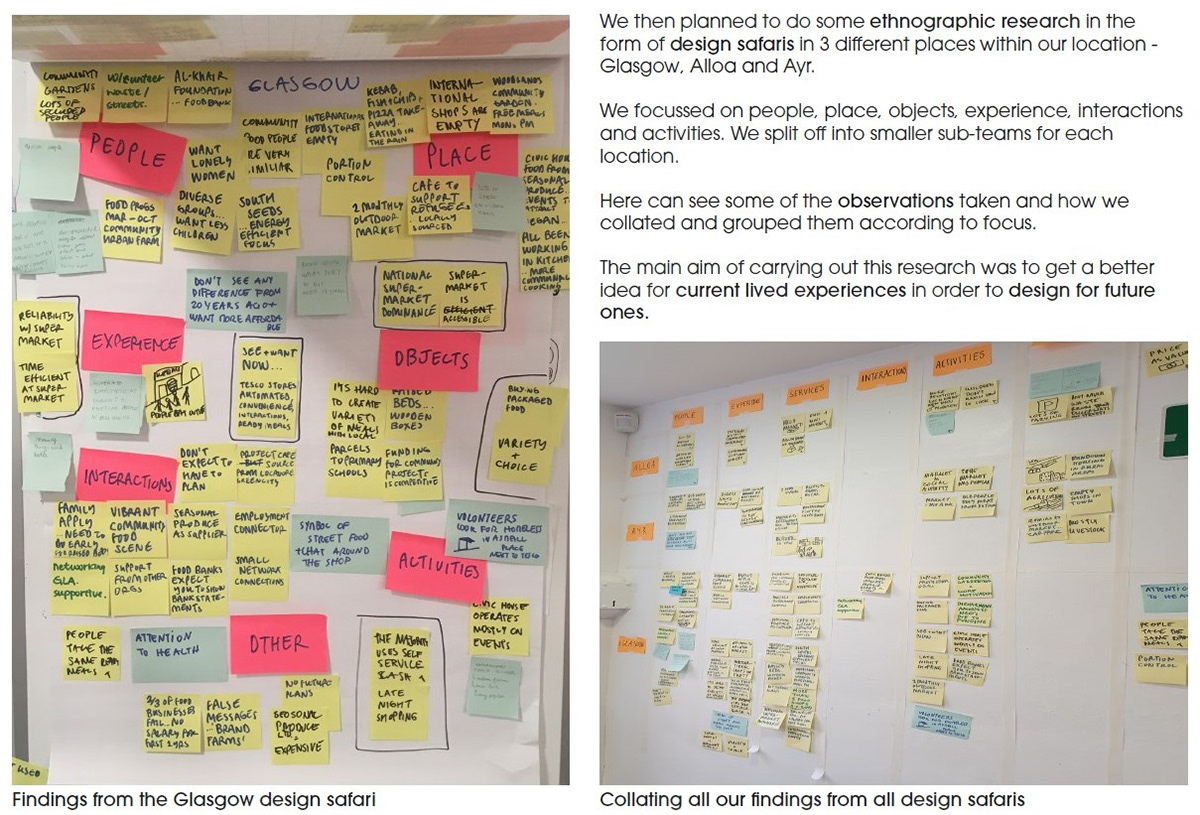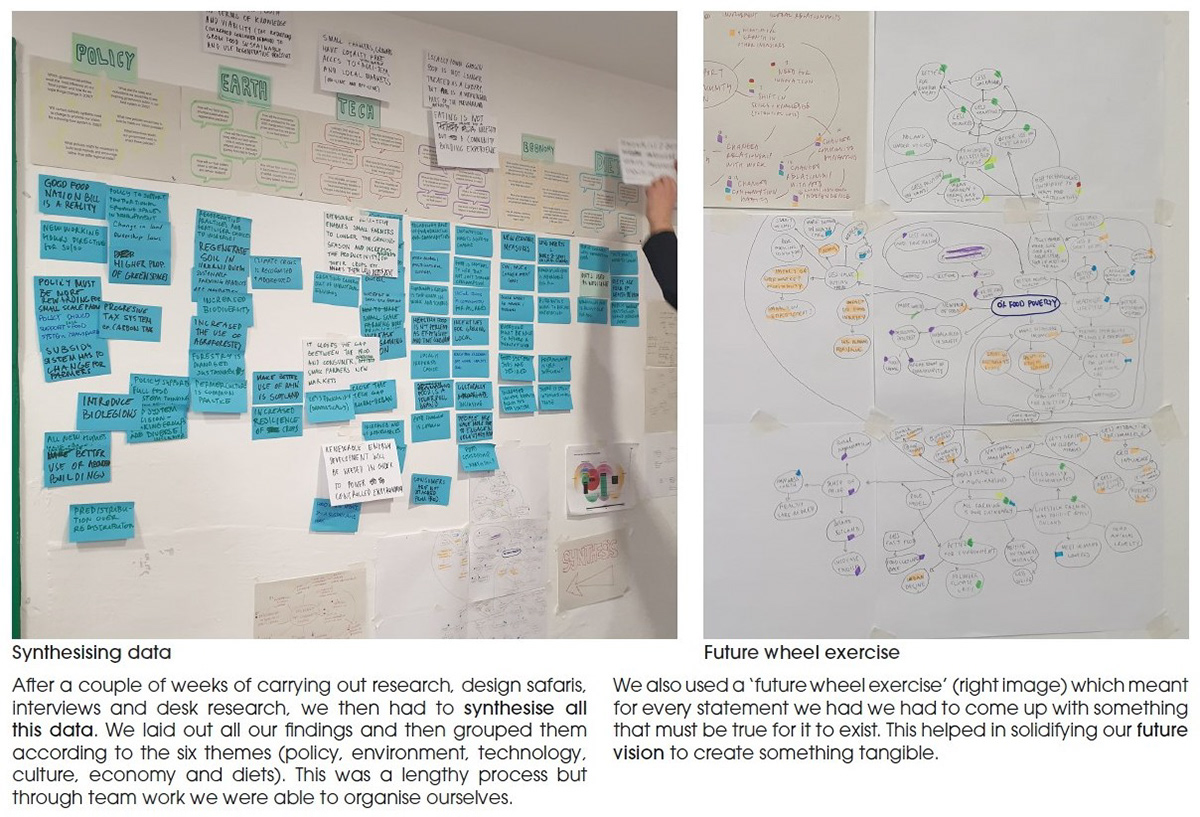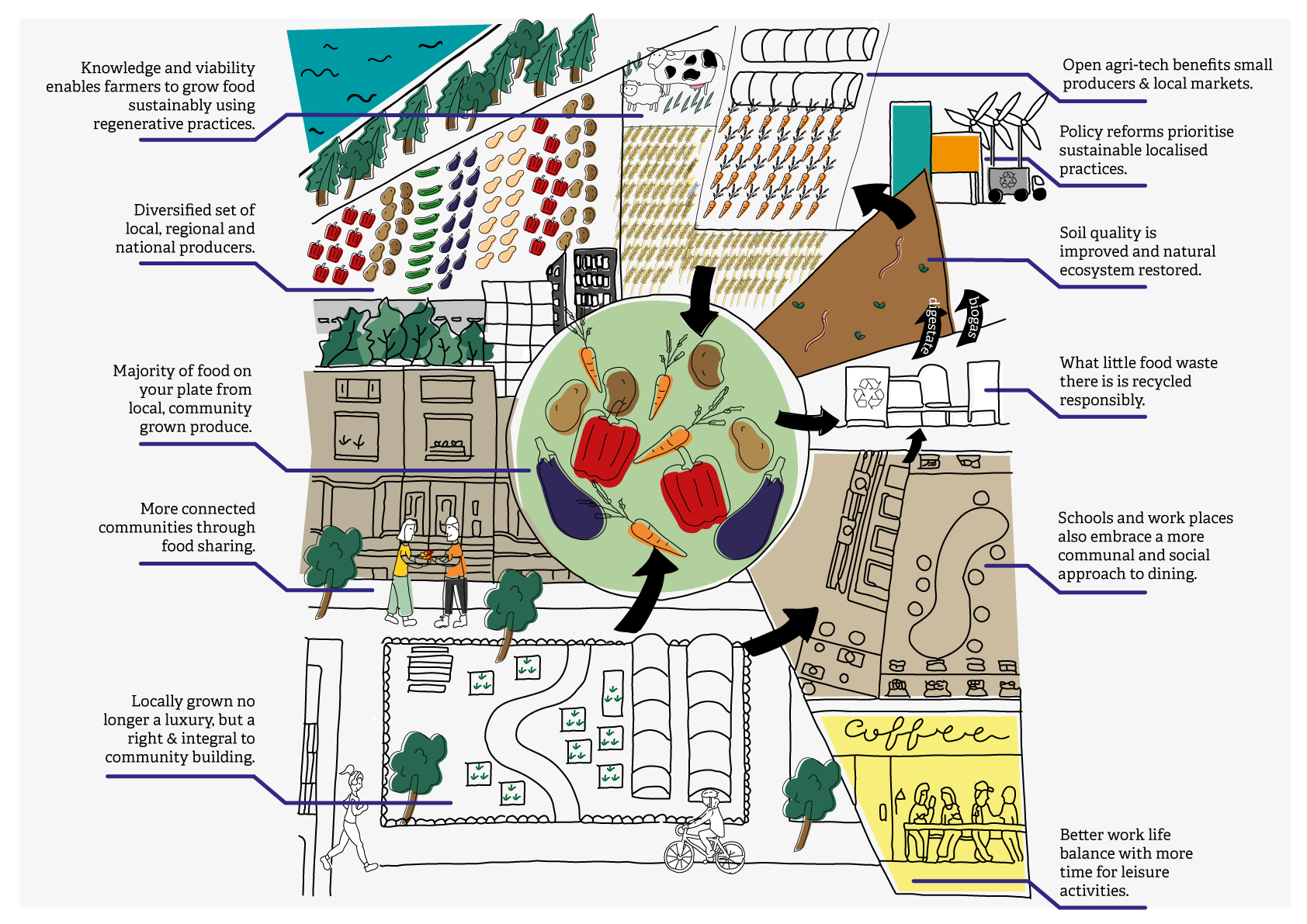 SUMMARY

We started out this project full of ambition for creating an aspirational vision of what a positive, sustainable future food system might look like.
And although we achieved a lot, gained some invaluable insights and connected with lots of interesting people who are currently doing things to try to make this world a better place (both in terms of food but also in other areas), there's still room for improvement.
In terms of our vision, we looked too broadly. Yes, we needed to consider aspects from a wide range of viewpoints, but I think it would have had more impact if we could have chosen a more specific area and worked on something that might have had a more immediate positive affect.
I understand the need to look to the future, the benefits of having an aspirational vision, but in terms of impact I think it's important to look to what can be done now in order to reach a more positive future.