INTRO
This project was a one week sprint carried out during my studies for MDes Design Innovation & Citizenship.
Our group formed around the topic of 'social justice & policy. For the week, our team decided to focus on social housing and the issue of long waiting times.
The sprint week followed the following schedule:
Day 1 - Map, Day 2 - Sketch, Day 3 - Decide, Day 4 - Prototype and Day 5 - Test.
MY ROLE
As a team we all played a fairly similar role from conducting initial research to designing the engagement tool for our pop-up engagement.
SKILLS USED
We mapped user journeys to identify an area for improvement, created storyboards, designed an artefact and conducted a pop-up engagement.
IMPACT
In a short period of time, we were able to come up with a problem area and narrow it down into improving a specific service offered within this area. From there, we worked as a team to come up with ideas through sketching and prototyping and quickly put something together to take out into the world and test.
Had we more time post testing we might have been able to develop and refine the idea into something more tangible. However, this process did prove that with some careful planning and utilising a range of tools and methods, we were able to come up with a fairly well-rounded outcome and was able to get some good feedback from the

people we chatted with during the pop-up engagement.
We created a user journey map of all the potential 'actors' in the process of applying for social housing. This method made it easy to view the process as a whole and aided in pin-pointing an area in which to focus.
We chose to focus on the application process and how we might be able to make it more 'human'.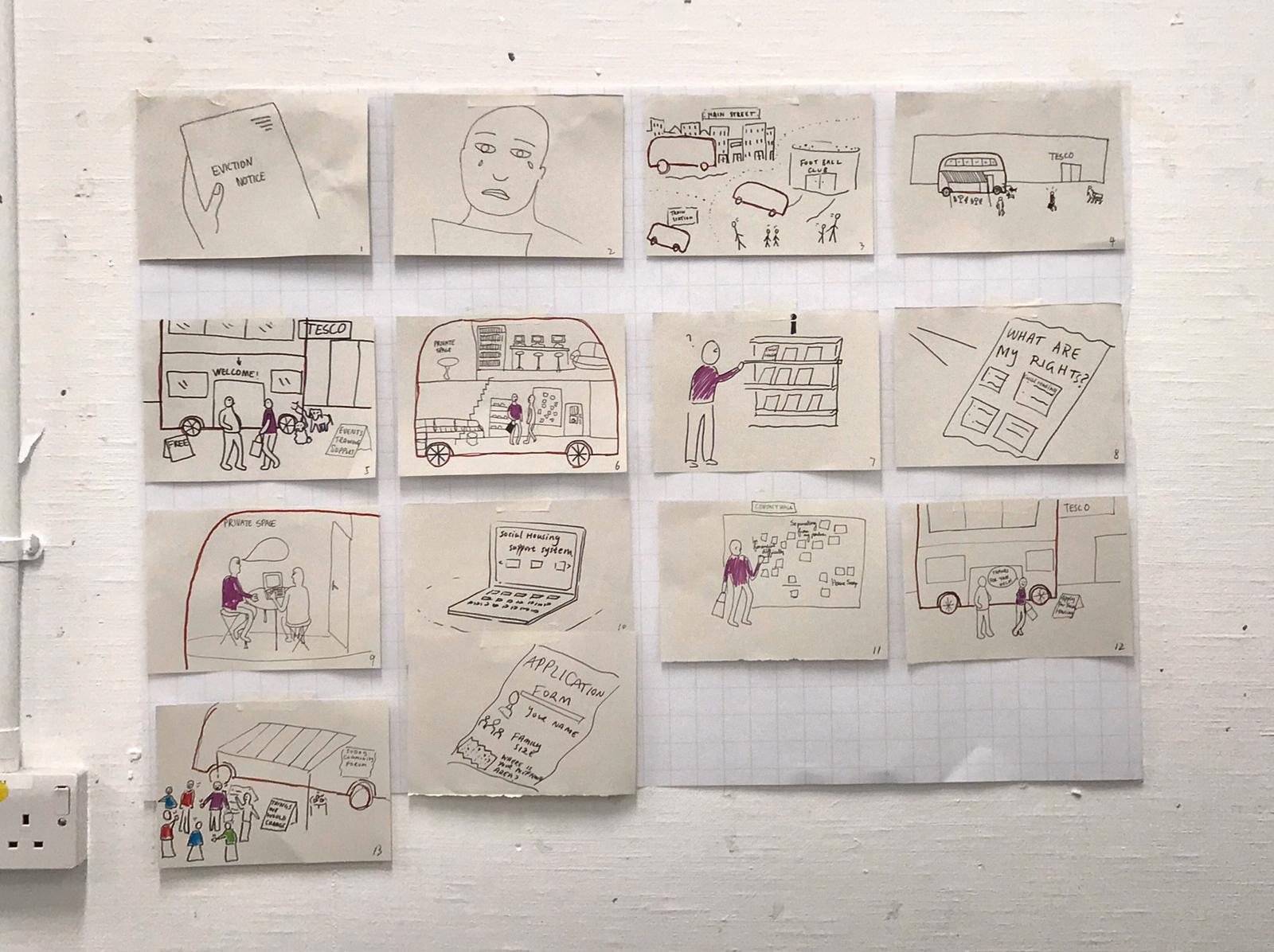 Once we'd decided to focus on the application process, we began brainstorming ideas for how to re-imagine it to meet our goal of making it 'more human'. We created storyboards for our ideas.
After coming up with a solution, we designed and made a artefact to be used for a pop-up engagement so that we could test the idea for the final day and get some feedback from potential users.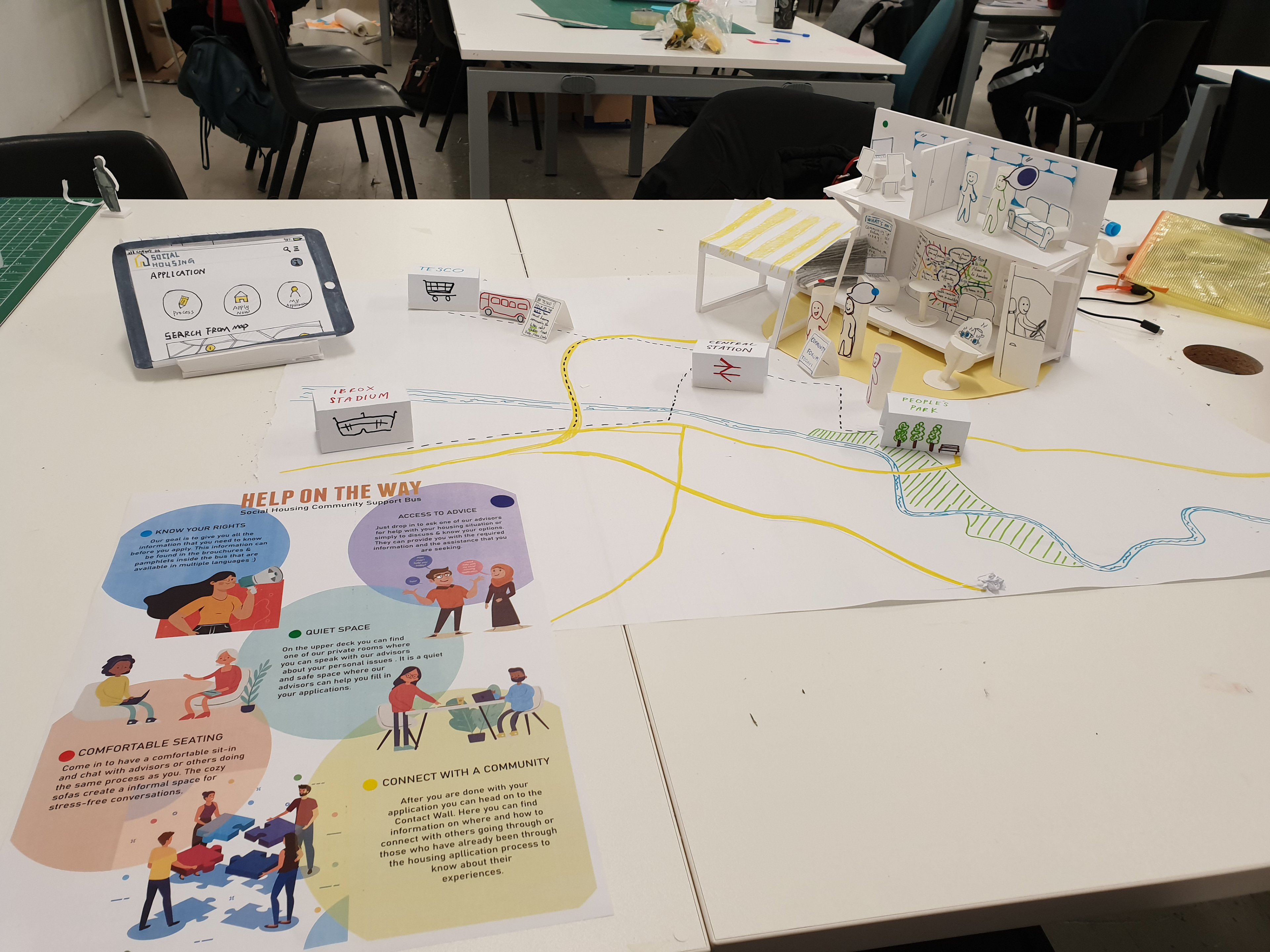 Our final outcome of the project. As this was a very short and quick project, not everything we wanted to do could be accomplished. Such as gaining relevant participants for feedback and gaining more insight into people's lived experiences. However, it was good practice for designing and making rough prototypes, making do with little resources and working to a tight deadline.
This project was a good introduction to carrying out a 'design sprint'. It was useful practice for coming up with quick ideas and putting pressure on being more decisive.
We were also able to utilise a range of design research methods such as storyboards, creating artefacts and mapping out actors and user journeys.
It's also good for getting in the 'done not perfect' mindset which can sometimes be beneficial in prioritising and not obsessing over minor details which could be revisited later on.