Roles occupied

- project manager / design researcher / workshop facilitator / visual designer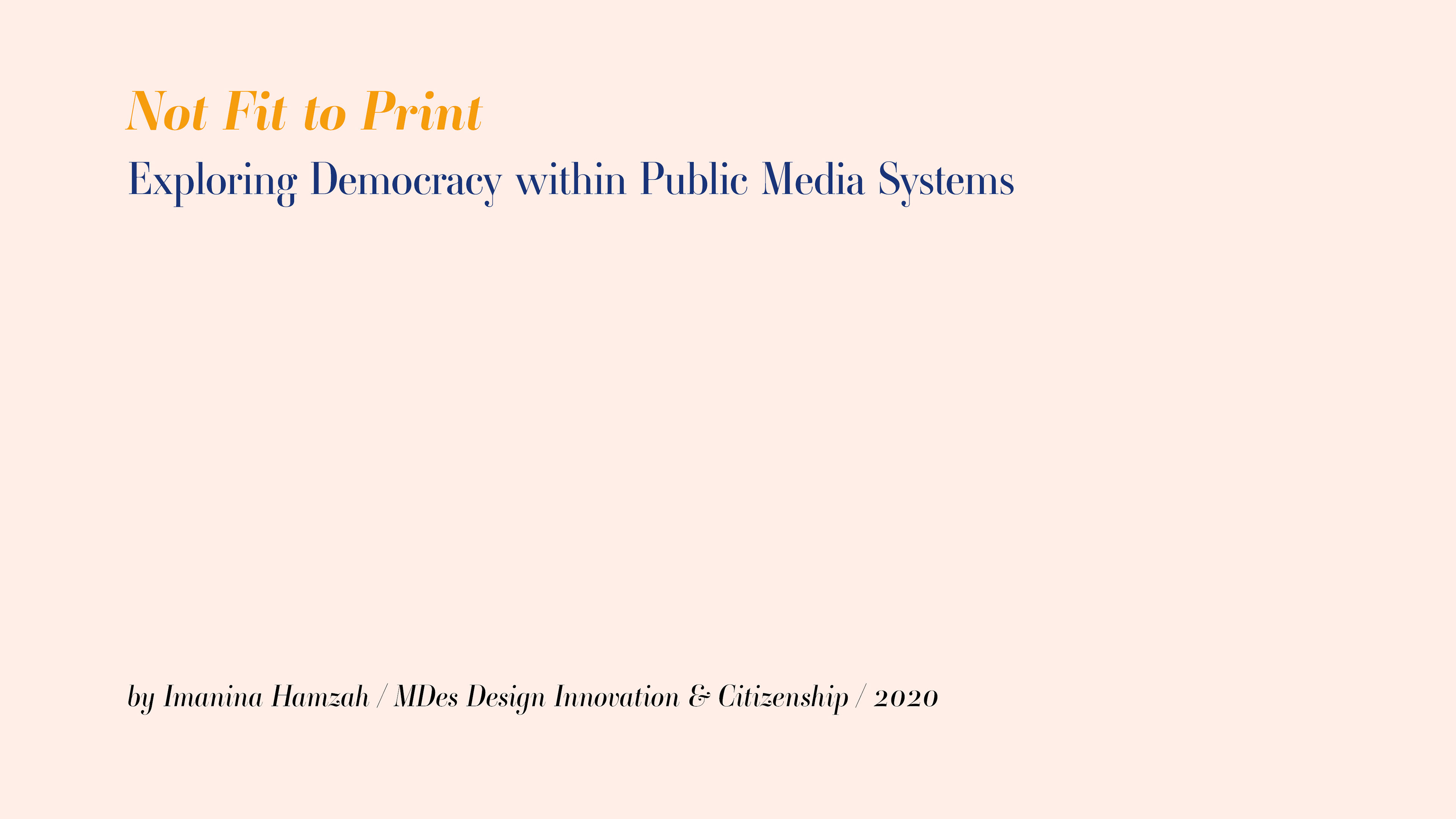 If you fancy a long read, click the image above for my completed thesis. If you want to read more around the subject, here's my reading/watching/listening list for this project.
Growing up I never considered myself 'political'. It felt like a world far removed from my own and didn't even understand the impact of my vote. Early in my 20s however, as I began to notice the effects of capitalism on society I started to ask questions. Why do we have a government that's not representative of the majority? How did we end up in a position where people are voting for parties that aren't

actually

representative of their interests?
I think one of the reasons for this is the media. The majority of mainstream media is owned by a

very small

amount of people interested only in pushing their own agenda. In order to make informed decisions, we need access to a democratic public media system and this means one which provides accurate, impartial information from a range of voices. I don't feel like we currently have this in the UK. There are still too many roles of power held by white cis-men that don't speak for the diversity of the British public.
Through this project I hope to map out the current issues we're facing in the media, the role of the BBC and look at 'alternative' media. I want to do this by conducting a series of case studies, expert interviews and I would also like to engage with the public to get their views.
The questions I asked myself:
- What does a democratic public media system look like and why do we need one?
- How is language used in headlines and articles to skew public opinion?
- Why aren't there more diverse voices in the media and how can we ensure there is?
 - How might we move towards a media model that serves people over profits?
Want to join in on the conversation? Feel free to get in touch design@imanina.com
Illustration - the impact and effects of having a more localised, citizen-owned media: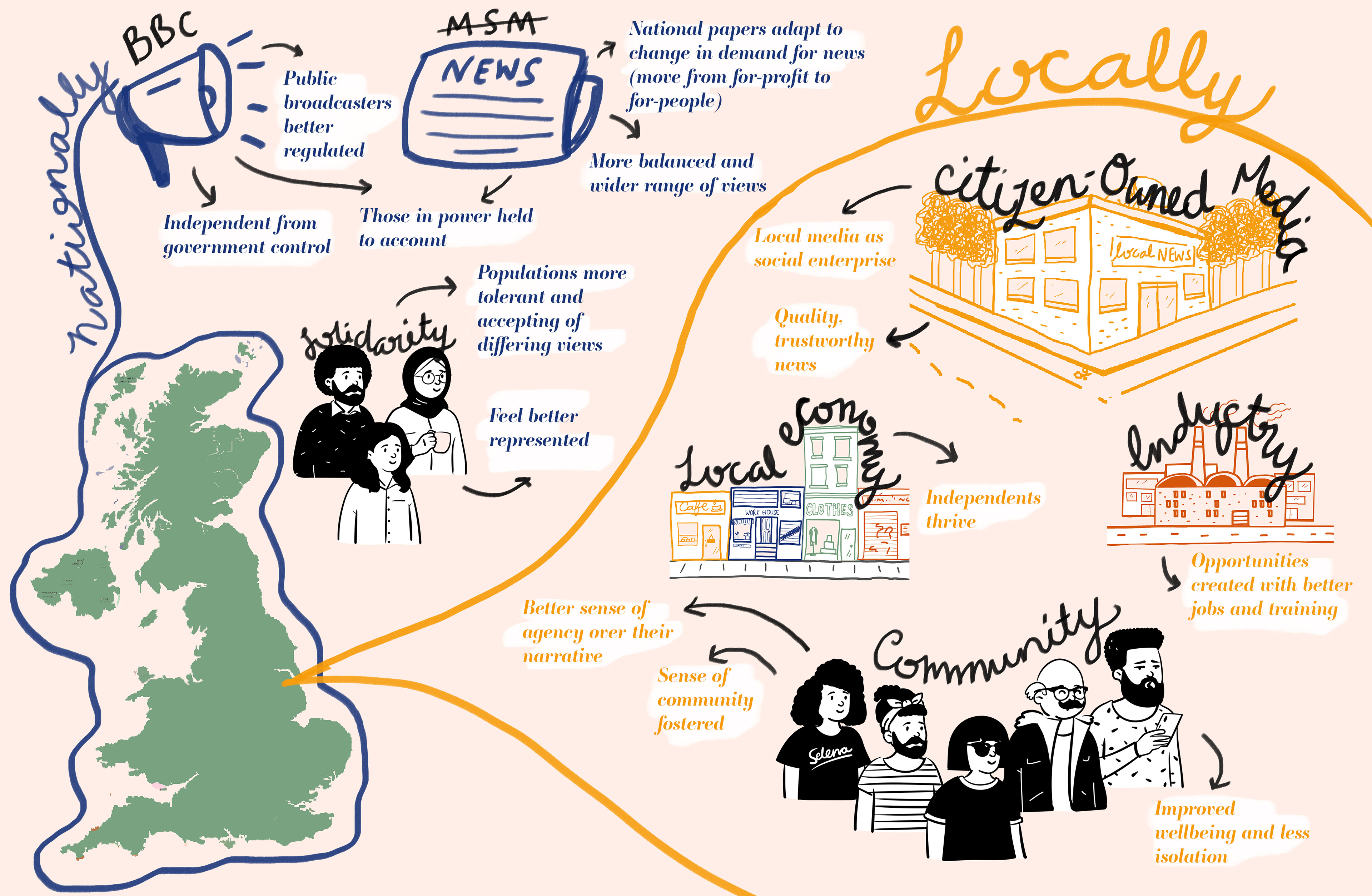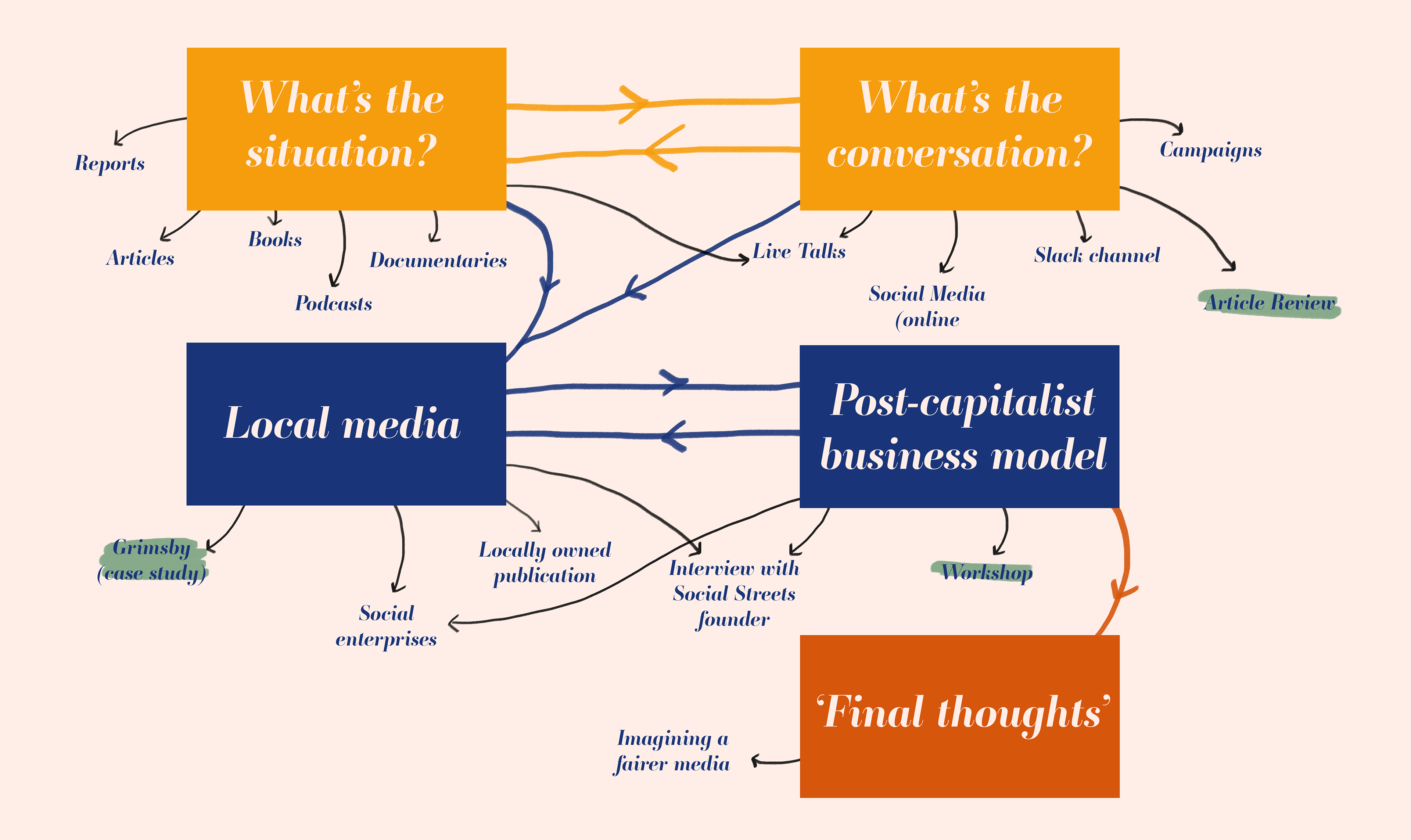 Some of the outcomes of my 'Media Review' research activity:
Screenshot from my participatory design workshop: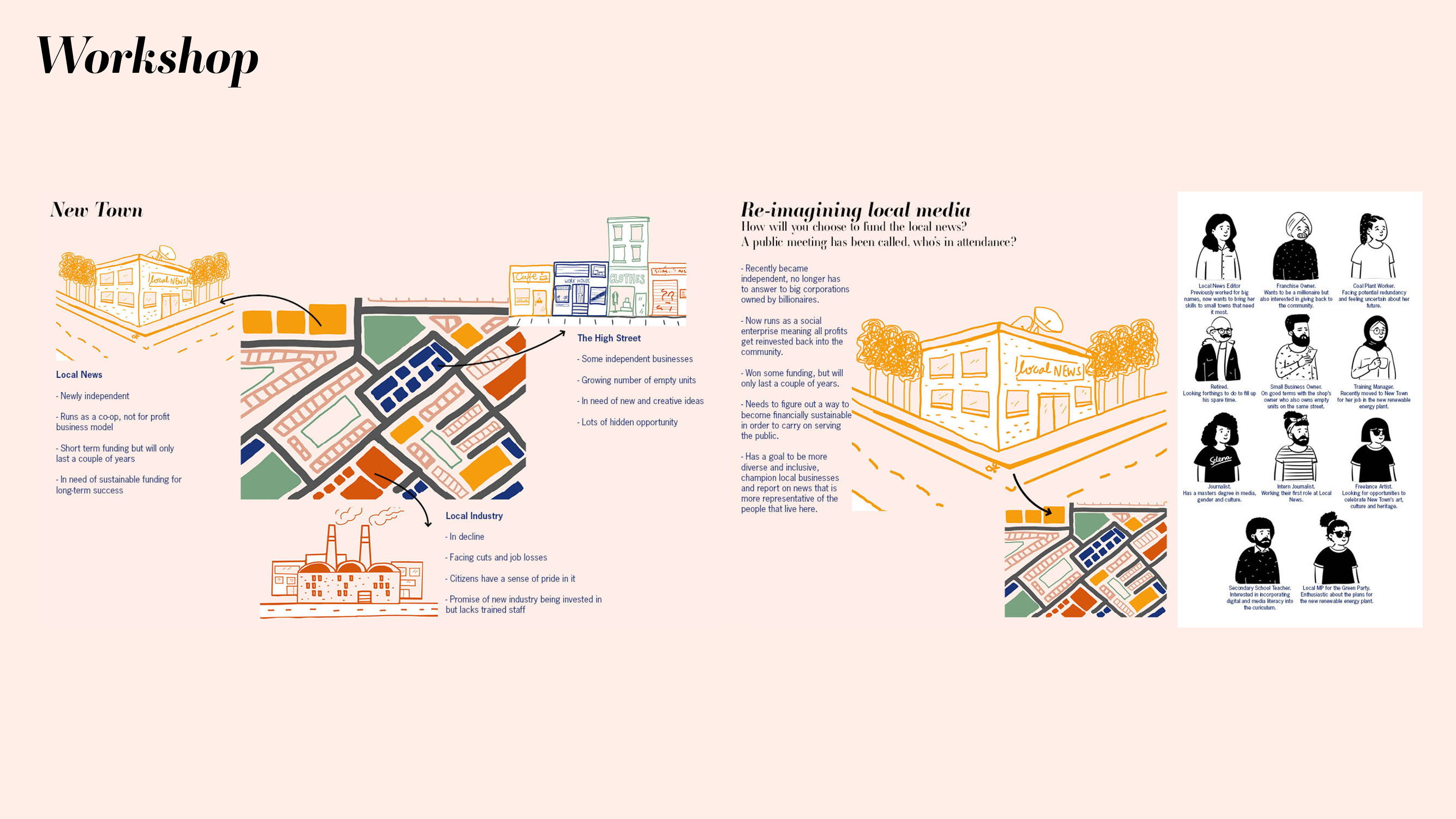 Short summary of my participants ideas: